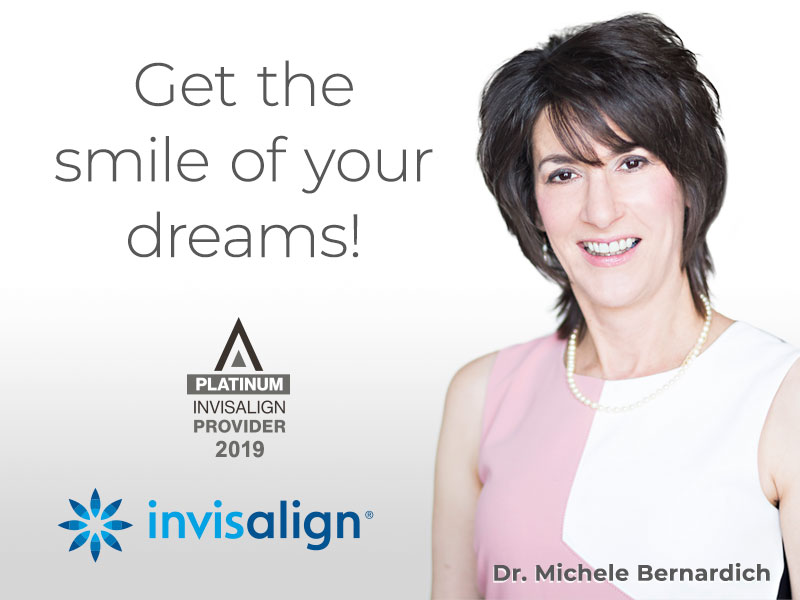 Invisalign® – The clear alternative to adult braces. Made of a virtually invisible plastic, many people won't even notice. LEARN MORE

Invisalign® Teen – A virtually invisible way to straighten a teen's teeth without the restrictions that come with metal braces… and without the social anxiety. LEARN MORE
Welcome to Bernardich Orthodontics!
Invisalign® Platinum Provider serving Allentown, Bethlehem, Easton, Northampton, Whitehall and the entire Lehigh Valley
Invisalign Near Me
Two cases chosen for the 2018 Invisalign Summit
Dr. Bernardich at the 2018 Summit
Two of Dr. Michele Bernardich's most challenging success stories were selected as semi-finalists in the 2018 Invisalign Gallery.
Every other year, Invisalign selects several cases from orthodontists around the world to be showcased during an on-going case study presentation at the Invisalign Summit in Las Vegas. The case selections are originally voted on by fellow colleagues globally to become a semi-finalist. The cases will also be published in the 2018 Invisalign Gallery.
"It was a great honor to have two of my cases selected by both my peers and Invisalign and to have it displayed so that others may learn from the treatment techniques utilized. It is also wonderful to show how I can give a patient a beautiful life-changing smile by using Invisalign as the treatment method. The results are incredible!" said Dr. Bernardich.
One of Our 2018 Success Stories
(Slide left/right to reveal before/after images)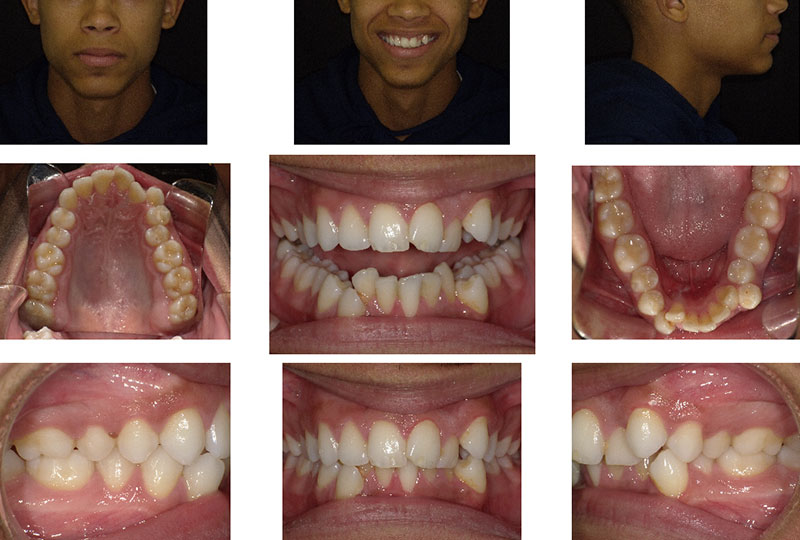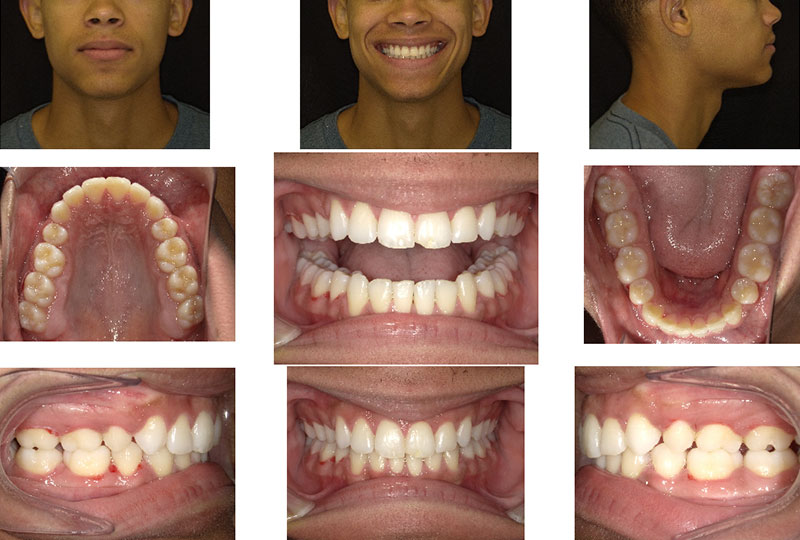 Dr. Bernardich at the 2016 Summit
Board-certified and Invisalign-recognized!
Orthodontist Office in Northampton, PA
Bernardich Orthodontics serves patients throughout the Lehigh Valley. We see patients from Allentown, Bethlehem and Easton, as well as the Lehigh County's boroughs of Alburtis, Catasaqua, Coopersburg, Coplay, Emmaus, Fountain Hill, Macungie and Slatington. We regularly serves patients from Bethlehem and Easton, as well as the Northampton County boroughs of Bangor, Bath, Chapman, East Bangor, Freemansburg, Glendon, Hellertown, Nazareth, North Catasauqua, Northampton, Pen Argyl, Portland, Roseto, Stockertown, Tatamy, Walnutport, West Easton, Wilson, and Wind Gap, and the Carbon County boroughs of Palmerton, Lehighton, Jim Thorpe, and beyond.
Invisalign Treatment Near Me? Invisalign Allentown | Invisalign Lehigh Valley | Invisalign Northampton | Invisalign Bethlehem
Orthodontist Near Me? Allentown Orthodontist | Lehigh Valley Orthodontist | Northampton Orthodontist | Bethlehem Orthodontist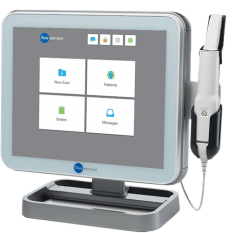 New! iTero Element Scanner makes it easier to achieve your beautiful smile
Get Invisalign® without the mess of traditional dental molds!
With our new 3D digital iTero Element Intraoral scanner, getting dental impressions to begin your Invisalign® treatment is easier, faster and more reliable than ever. Dr. Bernardich is pleased to offer this state-of-the-art digital scanning process to her patients. Whether you need an orthodontist near Allentown, Bethlehem, Northampton, Easton, Walnutport, or Palmerton, Bernardich Orthodontics is your premier choice for Invisalign® treatment without the mess of traditional dental impressions.
Schedule or call for your complimentary visit today to take a step toward a better you!