Michele Bernardich, DMD, MSD
Dr. Michele Bernardich has been creating beautiful smiles for 23 years! She earned her dental degree, orthodontic certificate, and Master of Dental Science degree at Temple University School of Dentistry in Philadelphia, PA. Prior to obtaining her dental degree, Dr. B completed her nursing degree and practiced as a registered nurse for 11 years.
She is Board Certified by the American Board of Orthodontics (click to learn why that's important) and is a member of the American Association of Orthodontists, American Dental Association, Pennsylvania Dental Association, Lehigh Valley Dental Society and the Lehigh Valley Orthodontic Society.
Dr. B and her husband of 26 years, Thomas Roginsky, DMD of Whitehall, have one son, Thomas, and two cats, Charlie and Champ. In her leisure time, she enjoys gardening, cooking, and baseball.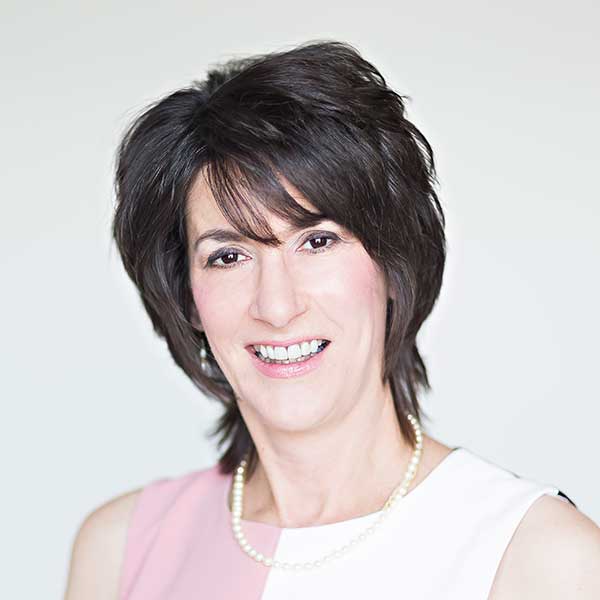 You could be our next success story!
Invisalign chose one of Dr. Michele Bernardich's most challenging success stories (teen category) as a semi-finalist in the 2016 Invisalign Gallery.
Every other year, Invisalign selects several cases from orthodontists around the world to be showcased during an on-going case study presentation at the Invisalign Summit in Las Vegas. The cases selections are originally voted on by fellow colleagues globally to become a semi-finalist. The case will also be published in the 2016 Invisalign Gallery.
"It was a great honor to have my case selected by both my peers and Invisalign and to have it displayed so that others may learn from the treatment techniques utilized. It is also wonderful to show how I can give a patient a beautiful life-changing smile by using Invisalign as the treatment method. The results are incredible!" said Dr. Bernardich.
Board-certified and Invisalign-recognized!
Schedule or call for your complimentary visit today to take a step toward a better you!
Northampton, PA, Office
Michele Bernardich, D.M.D., M.S.D.
24 W. 21st St., Suite 104
Northampton, PA 18067
(610) 262-5511
Allentown, PA, Office
Michele Bernardich, D.M.D., M.S.D.
1245 S. Cedar Crest Blvd., Suite 208
Allentown, PA 18103
(610) 437-7993
1245 S. Cedar Crest Blvd., Suite 208
Allentown, PA 18103
Fax: (610) 437-9232
Monday and Wednesday: 8:00 am - 5:00 pm
Tuesday and Thursday: 7:45 am – 4:45 pm
View Map


24 W. 21st St., Suite 104
Northampton, PA 18067
Fax: (610) 262-9623
Monday and Wednesday: 7:45 am – 4:45 pm
Tuesday and Thursday: 8:00 am - 5:00 pm
View Map